Read on to find out why you should choose FlexiSPY
The Original Since 2006
At FlexiSPY, we know a thing or two about how to make reliable mobile monitoring software — because we invented the world's first commercial Spy phone Application in 2006 — and have led the pack ever since.
Choose FlexiSPY, and you get the innovation, reliability and quality that comes with seventeen years of experience developing a technology that has been used by millions the world over.

Unique Product, Unique Features
Let's look at just a few areas where our differences shine through
Focused on Instant Messaging
For the younger generation, SMS and Phone calls are dead — it's all about social media and instant messengers. FlexiSPY is designed to be the premier instant messaging monitoring application with features such as capturing both sides of the conversation, and the ability to view stickers.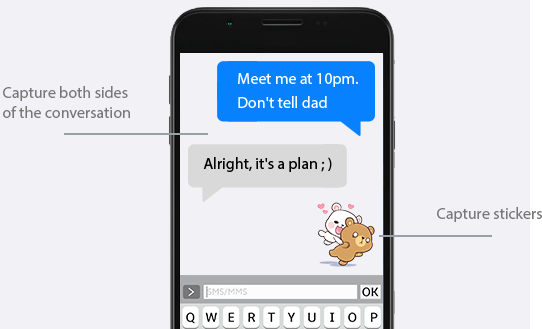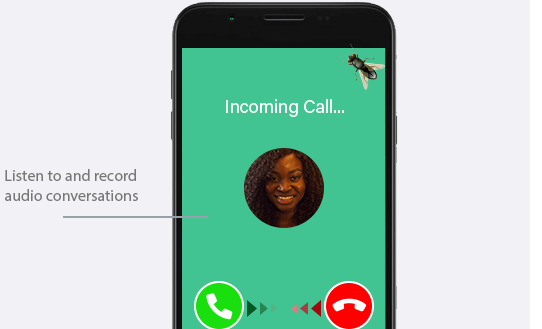 Monitor All Audio Streams
Unlike other applications out there, FlexiSPY allows you to listen to and record audio from sources like regular phone calls, and IM calls like those made over Facebook Messenger.
Powerful Remote Control
Turn your phone into a remotely controlled camera and video recorder — open the phones microphone to listen to surroundings.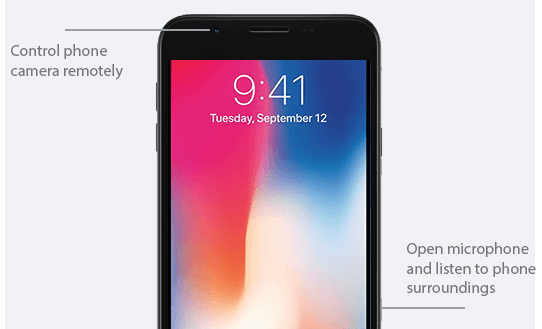 Free FlexiVIEW Mobile App
Access recent and critical data on-the-move with our intuitive mobile viewer app for Android and iPhone — free with every purchase.
Always Know With App Screenshot
IM's update all the time. When this happens competitors rush to play catch-up to update their software, and you lose out on valuable chats.
Our unique app screenshot feature means when an app like WhatsApp is updated, you won't notice because you'll still be able to see screenshots of the chats.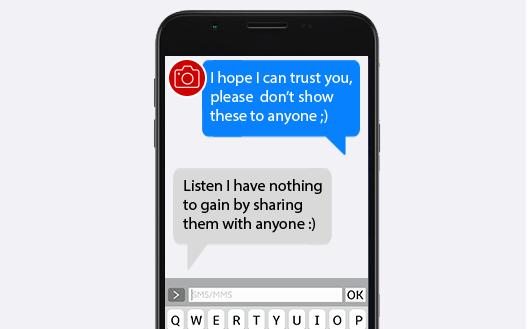 The Best For Value
Value means different things to different people.
Whether you're a budget conscious buyer, or a professional who cannot compromise on being able to get every piece of information available, FlexiSPY's product range has you covered.
From our FlexiSPY LITE product — which is the most affordable in the industry — to FlexiSPY EXTREME, which is unique in the industry, we have something that's perfect for everyone.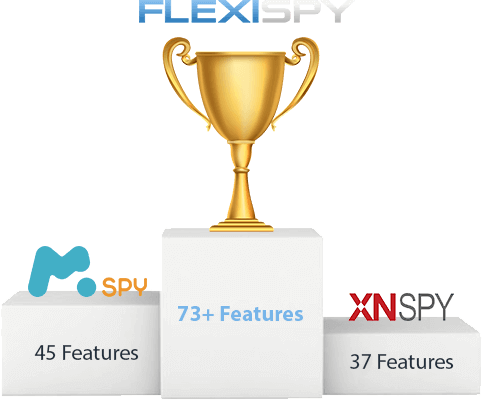 Serious Customer Service
When monitoring your children or employees, it's critical that you get answers you need quickly.
FlexiSPY uses humans on live chat (unlike iKeyMonitor, ClevGuard) and has a maximum of a 24-hr response time for any tickets. Compare this to others who use chat bots & incomplete responses that come days after the question was submitted.
Buy FlexiSPY and you'll be speaking to real people rather than real robots.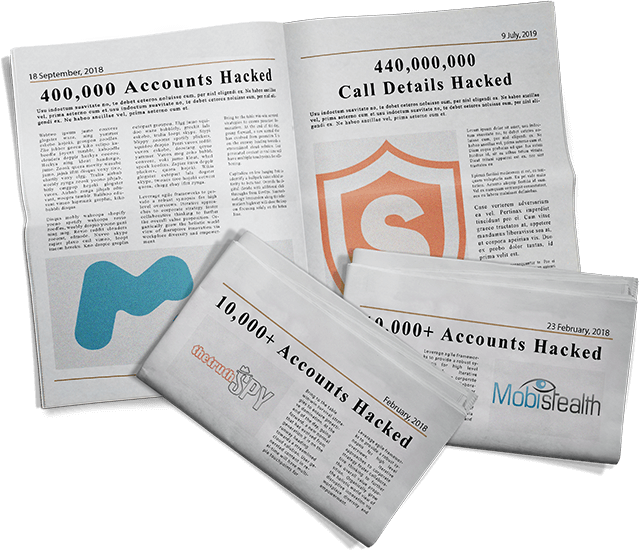 The Best Data Security
Customers rarely think about data security until hacks happen.
Skipping security makes the price of monitoring apps lower, but there are real consequences to ignoring security.
We are proud to say that FlexiSPY has a 100% perfect track record when it comes to its customer's data being compromised.
Unfortunately, our competitors can not say the same.
Trade in Your Old Software
FlexiSPY is designed to be the best and to prove this we'll put our money where our mouth is.
If you're unhappy with a competitors product simply trade it in for a discounted copy of FlexiSPY
Is there any other company that has the confidence to do this?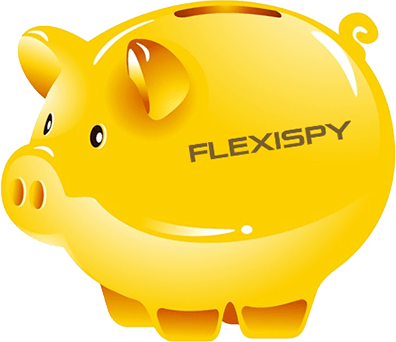 Compare flexispy features vs the rest
While FlexiSPY may seem a little more expensive than the competition, you get more features which delivers more evidence.
Look at the feature list below and discover that FlexiSPY is for the more demanding detective who leaves nothing to chance.
Features

Compare the features that other companies offer vs FlexiSPY

FlexiSPY

MSpy

iKeyMonitor

XNSPY

ClevGuard

Phone Call Recording
Phone Call Interception
Read IM Calls
Record Phone Surroundings
Listen to Phone Surroundings Live
Take Photo/Video with Phone Camera
Remotely Update Software
Number of Features
73+
45
59
37
27
Compatible with
Phone Call Recording
Phone Call Interception
Phone Call Logging
Record Facebook Calls
Record Hangouts Calls
Record LINE Calls
Record Skype Calls
Record Viber Calls
Record WhatsApp Calls
Record Phone Surroundings
Listen to Phone Surroundings Live
Keystroke Logging
Take Photo/Video with Phone Camera
Track GPS Location
Geo-Fencing
SMS Tracking
MMS Tracking
Email Tracking
Gmail Tracking
Google Message Tracking
Facebook Messenger Tracking
Hike Tracking
Kik Tracking
Instagram Tracking
LINE Tracking
Skype Tracking
iMessage Tracking
Viber Tracking
WhatsApp Tracking
Hangouts Tracking
QQ Tracking
Telegram Tracking
Tinder Tracking
WeChat Tracking
Snapchat Tracking
Video Capturing
Photo Capturing
Audio Capturing
Wallpaper Capturing
Facebook Call Logging
LINE Call Logging
Skype Call Logging
Viber Call Logging
WhatsApp Call Logging
Browser Bookmark Tracking
Web History Tracking
Network Connections Tracking
Blocking Websites
Keyword Alerts
Application Activity Monitoring
Installed Application Monitoring
SMS Keyword Deletion
Application Screenshots
Check Device Battery Level
Application Blocking
Spoof SMS
Dashboard Alerts
Call Notification Alerts
SIM Changed Notifications
Uninstall Alerts
Calendar Activity Tracking
Address Book Tracking
Note Tracking
Remotely Uninstall the Software
Remotely Deactivate the Software
Remotely Restart Device
Remotely Change Software Features
Remote Updates
SMS Remote Commands
Send Remote Commands From Web
Hidden Mode
Easy to Install
Renew Anytime
Stop Software From Being Uninstalled
Hide Rooting
Free Updates
Click to compare all features
Close full comparison
What Our Customers Are Saying

( Excerpts from real reviews )
"Personally, I have used other tools before like Mobile spy but I have to say FlexiSPY is the best among all these. The customer service is very efficient and always ready to answer all the questions and this was my motivation in the first place to subscribe. I would recommend FlexiSPY at any time. 10/10 for me.

"I have a business and need to keep track of my trucks. The best feature for me is definitely the GPS. It shows the location and is constantly updating to new locations, making it easy to track my employees. I would definitely recommend using this product if you are trying to keep track of someone or something!

"I used this to monitor my son to see if he was going anywhere before or after school as I just wanted to make sure he wasn't going anywhere I disapproved of. I was able to do this quite easily using the GPS tracker and I was quite impressed with the accuracy of the locations. I went to the locations and saw who he was with and where he was going.
Secure Online Payments

If you're responsible for a child or manage an employee
You Have A Duty To Know
Find out the truth, spy on their phone, tablet or computer.