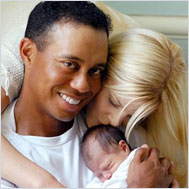 Mobile News
Woods' SMS scandal proves value of FlexiSHIELD
"...The greatest threats to mobile security come from people closest to you, & traditional methods like key locks or password protection just arouse more suspicion..."
Victoria, Seychelles, (March 15th 2010) - FlexiSPY Ltd. announced today the release of FlexiSHIELD, a mobile security product inspired by the problems faced by Tiger Woods.
FlexiSHIELD is a cell phone application that effectively creates an 'invisibility' shield for your phone, protecting SMS, email, MMS, phone logs & calls from prying eyes. For any phone contact you specify FlexiSHIELD will automatically hide any incoming or outgoing communications in an invisible "vault" on your phone.