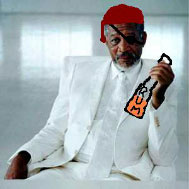 Mobile News
Is FSecure malware, and who made them God anyway
FSecure have decided to label FlexiSPY negatively again, and even though FlexiSPY is Symbian Signed, they have the audacity to interfere with our product.
The key point is why a company like FSecure has the nerve to set itself up as some kind of moral authority on legitimate software.
Let us imagine for a moment, that the next version of FlexiSPY detected the existence of FSecure, and unilaterally decided to identify it as a Virus or Malware, and either disabled FSecure, or advised uninstallation of the FSecure product, would that be justified?