FlexispY feature reference
|
All

Hike Messenger
Spy on Hike Messenger with our Hike Messenger Spy App feature
Hike Messenger tracking is a FlexiSPY feature that allows you to view, store, and download all Hike messages sent or received on the target device. As India's first homegrown messenger app with over 100 million registered users, Hike's popularity is on the rise especially in Asia, meaning being able to track Hike messages can be useful for both business and private use.
Play Video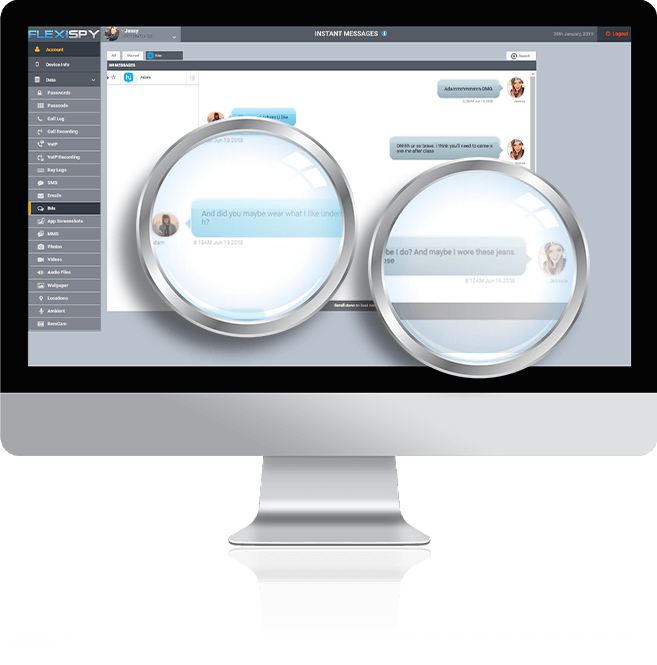 What you can do with our Hike Messenger tracking feature
The most notable thing to mention is that while Hike messenger can run in hidden mode (users can conceal chats and lock them with passwords) Using FlexiSPY you can still bypass these security features and access all messages on the popular instant messaging service.
Our Hike messenger spy app feature allows you to:
Spy on photos, videos, profile pictures and contact names
View your Hike messenger chat history
Monitor Hike group chats in secret
Access Hike call details
Read all hidden messages by circumventing the Hike messenger hidden mode feature
See emojis and stickers.
Download captured data from your online dashboard
Why you need our Hike Spy app monitoring feature
Hike is a popular instant messenger that is free and offers a multitude of security advantages compared to similar platforms such as Whatsapp. This means that if someone is using this app, there may be more likelihood that they are hiding something – and this should be a concern for both parents, and employers.
Benefits for Parents
As of October 2018, some 90% of Hike users are under 30 years old. A safe bet is that many of these users are children or teens who have adopted the messenger for its various advanced features.
Our Hike Messenger Tracking feature allows you to track all your kids' Hike activities and confirm that the messages, images, files they are sharing are of an appropriate and safe nature. You can also view contact details to ensure that your children are not talking to anyone they are not supposed to.
Benefits for Employers
If you are company based in India that has provided your employees with company mobile devices, chances are they will have Hike installed. FlexiSPY allows you to spy on Hike messenger to verify that your employees are working and not overly-chatting on their phones or sharing important and confidential company information. Importantly, FlexiSPY's ability to circumvent Hike's hidden message feature gives you an added layer of security.
Benefits for Individuals
This feature can also serve as a backup to your own Hike account, since FlexiSPY allows you to download all the information that is captured on your online dashboard. This is very useful for anyone who has ever lost or broken their mobile phone. If you are a regular user of Hike, you may be sharing a lot of information – our convenient search feature gives you the ability to look through conversations so you can access message details swiftly and conveniently.
How does it work?
FlexiSPY is easy to setup and use
1

PURCHASE LICENSE

---

Purchase a FlexiSPY license for the target phone

2

ACTIVATE TARGET PHONE

---

Install and activate the license on the target phone

3

ALL DATA GETS CAPTURED

---

Calls, SMS messages, contacts and call data is captured

4

DATA GOES TO

FLEXISPY SERVER

---

All call data is uploaded to your secure account to view

5

VIEW THROUGH

WEB ACCOUNT

---

All data received can be accessed Round-The-Clock via any computer
If you're a parent or an employer, you have a duty to know — Discover the truth, spy on their phone or tablet
Buy Now